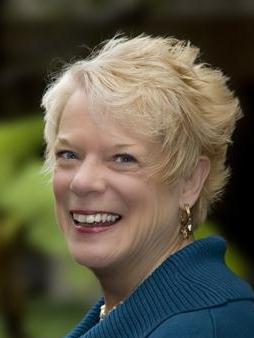 Ruth Kurisu began her artistic journey as a photographer in the late nineties, studying with National Geographic photographer Chris Rainier and National Geographic Traveler Magazine Editor Dan Westergren.
About a decade later, Ruth realized her childhood dream and began to paint. After much experimentation, she found her niche – She loves the challenge, spontaneity, vibrant color and rich texture of pastels
Ruth Kurisu's dramatic landscapes are inspired by her annual treks to Lake Tahoe, road trips across US and European travels. Her vibrant florals depict a moment in time. And her pet portraits capture the personality and quirky character of each unique critter. Ruth Kurisu doesn't confine herself to one subject, but prefers variety and the opportunity to experiment with new techniques.
She exhibits in galleries throughout Orange County and in 2017 had a solo exhibition in the John Wayne Airport, Community Focus Space program. Ruth has been invited back to JWA for another solo exhibition in December 2020.
She's honored to have been juried as a member of the Brandon Gallery in Fallbrook, California.
Second Place, "Built Tough", Annual Open Juried Competition, Anaheim, August 2019
Third Place, "Hiding", 56th Annual Open Juried Competition, Anaheim, August 2019
First Place, "First in Texas", 55th Annual Newport Beach Art Exhibition, 2019
Second Place, "Look at Me", Fallbrook Brandon Gallery, 2018 Dog & Pony Show
Special Recognition Award, "Gem", Light, Space & Time, Animals 2018 Art Exhibition
Second Place, "White Moths", 54th Annual Open Juried Art Competition, Anaheim, June 2017
Special Merit Award, "Orange Poppy", Light, Space & Time, Botanicals 2017 Art Exhibition
Special Recognition Award, "Dad", Light, Space & Time, Animals 2017 Art Exhibition
Solo Exhibition, John Wayne Community Focus Space, January 2017
Special Merit Award, "Aspen Elegance", Light, Space & Time, Seasons 2016 Art Exhibition
Special Merit Award, "Chinatown Viridiflora", Light, Space & Time, Botanicals 2016 Art Exhibition
Special Merit Award, "Poached Egg", Light, Space & Time, Botanicals 2015 Art Exhibition
Honorable Mention, "Poached Egg", 52nd Annual Open Juried Art Competition, Anaheim, June 2015
Third Place, "This Old House", 19th Annual Artist's Eye All Media 2015 Judged Exhibition
Honorable Mention, "Cambria Sunset", 19th Annual Artist's Eye All Media 2015 Judged Exhibition
Special Recognition Award, "Autumn Path", Light Space & Time, Seasons 2015 Art Exhibition
Special Recognition Award, "Poppy", Light Space & Time, Botanicals 2014 Art Exhibition